The Ultimate Family-Fun Day
Are you looking for a free and active outing for you and your family? Look no further than the Healthy Kids Expo presented by Canvas Credit Union on Saturday, September 9th from 9:00 am–1:00 pm. This open house style event is held at the 52,000 sq. ft Gold Crown Field House in Lakewood, Colorado and is open to the public. The best part is it is packed with fitness activities, a variety of sports, and learning opportunities surrounding youth mental health and healthy habits. It's the ultimate family-fun day you will be talking about all year.

What type of activities are going on?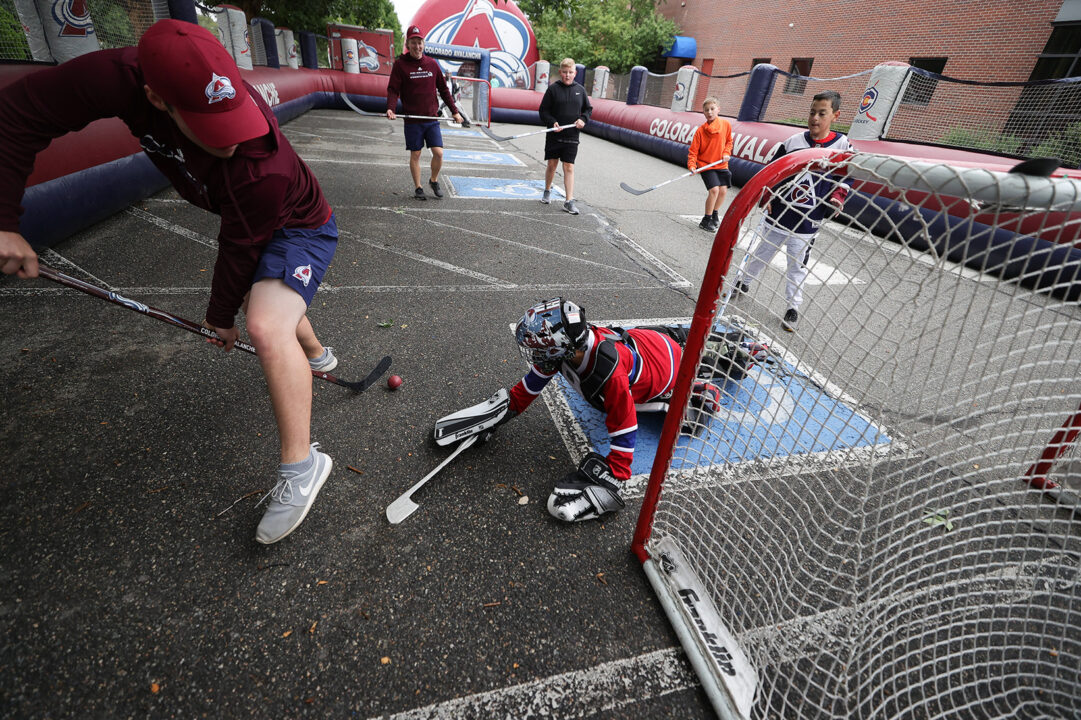 There will be over 30 exhibitors hosting interactive stations for you to explore. Grab a punch card at check-in, visit as many as you can, and turn it in for your choice in prizes. For the sports fan, you can test your shooting abilities with the Denver Nuggets, participate in learn-to-play lacrosse drills with the Colorado Mammoth, test your batting ability and/or pitching speed with FAST Baseball, participate in NFL combine drills with the Denver Bandits or engage with the Colorado Avalanche and their Game On inflatable hockey rink.

The fitness junkie can try out Total Fitness Kickboxing, Row House rowing machines and core work, yoga and mindfulness with Young Yokes Yoga and get stretched out with Stretch Lab.

Put your athletic abilities to the test with a youth athlete combine with Next Level Sports Performance, test your balance and flexibility with 5280 Gymnastics, practice putting with Gold Crown Sports Programs or see how many pull-ups you can do with the Denver Army Recruiting Battalion. Finally, get ready to race your friends through a 60 ft. inflatable obstacle course presented by Alpine Bank.

More than physical fitness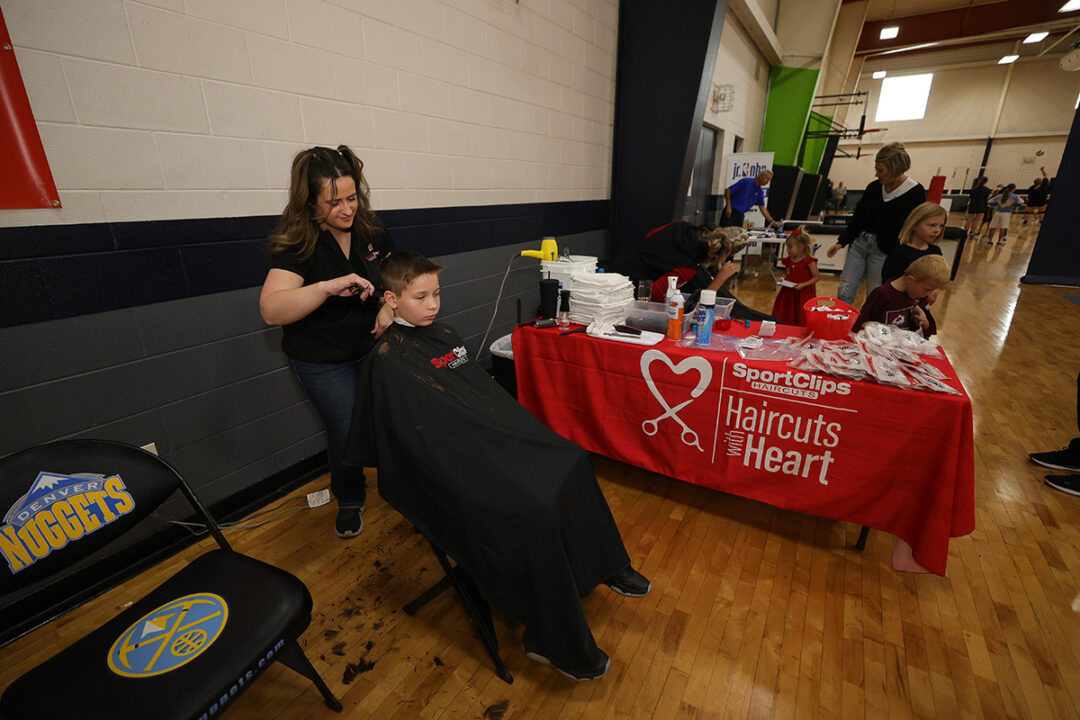 A healthy mind is just as important as a healthy body. Going beyond the playing field, attendees can go on a financial scavenger hunt with Canvas Credit Union, learn about nutrition, keeping your mind right and lifestyle medicine with Children's Hospital Colorado and see how you perform under pressure with Intellectual Athlete.

Grab a bite with free samples from Grand Tetons Ranch and try their new kid-friendly product. Cool off with Kona Ice or grab Chick-fil-A for lunch!

Better your mind with Jefferson Center, learn about community programs from Comcast and King Soopers. Plus, get our flu shot taken care of. Participate in VR with Best Buy and put your creativity to the test with the Gold Crown Enrichment Maker Space.

Finally, there is no way not go be in a good mood when puppies are around! Play with (and even adopt) a puppy with 2 Blonds All Breeds Rescue. An look sharp with a free haircut from Sport Clips.

Whew! We weren't lying when we said there is something for everyone!

Get the chance to meet local athletes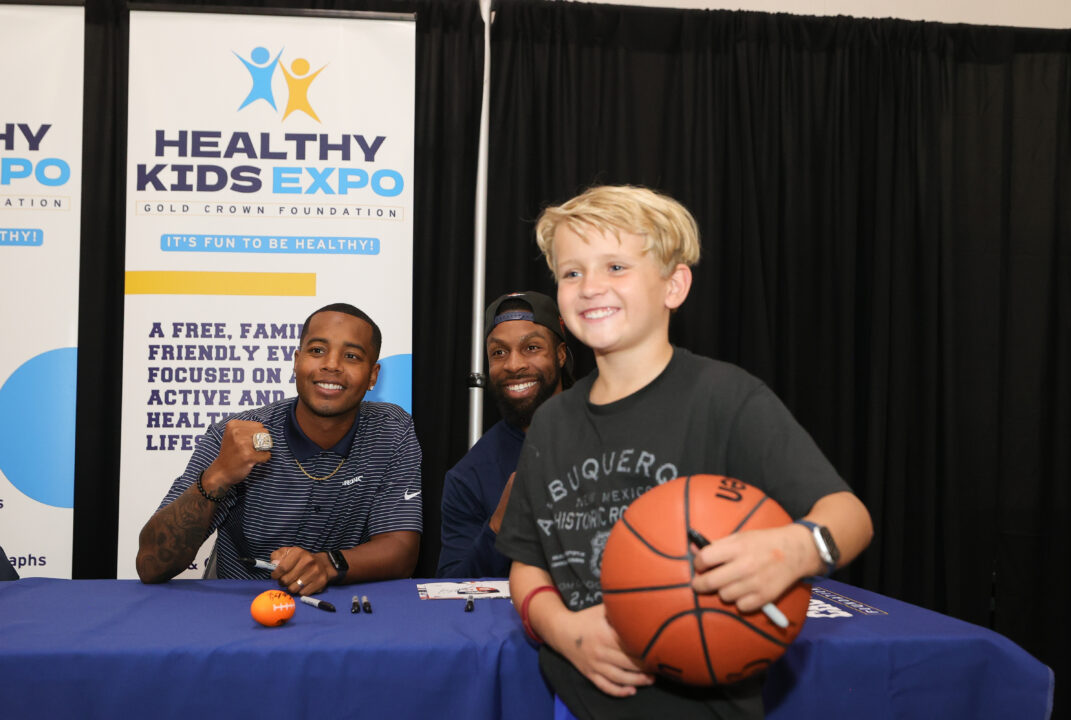 The meet and greet stage is your chance to snap a photo, get an autograph and say hello to local athletes. This year's event features Zeke Nnaji of the Denver Nuggets, Denver Broncos Cheerleaders, Denver Broncos Alumni, and current Colorado Mammoth players.

Add on to your experience!
There will be three clinics running simultaneously that you must check out. Start your morning out with a dynamic warm-up with Children's Hospital Colorado Athletic Trainers. Take your basketball skills to the next level with a Focus on the Fundamentals clinic coached by the Regis Women's Basketball Team. Are there any Broncos fans? This is your chance to attend a Mini Dance Camp with the Denver Broncos Cheerleaders. Reserve your space.

How do I attend
Visit our website to sign up, registration is free but required. The Gold Crown Field House in located at 150 S. Harlan Street Lakewood, Colorado 80226. Health and happiness starts with you!

Gold Crown Foundation, a Colorado nonprofit 501c3, offers youth sports and education programs to 16,000 youth, age 6 – 18, annually. Founded in 1986 by former Denver Nugget player and coach, Bill Hanzlik, and his business partner Ray Baker, Gold Crown Foundation's mission is "Educating Youth and Community through Sports and Enrichment Programs." Gold Crown Foundation is proud to "prepare kids for the game of life," and we encourage your family to come experience it.